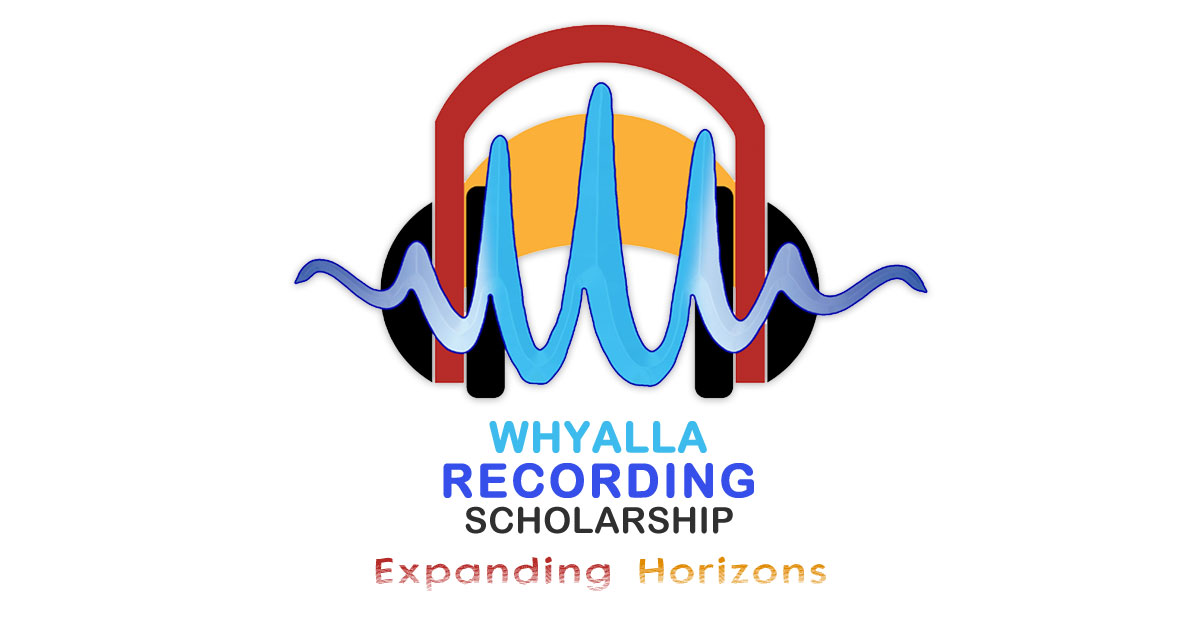 The inaugural Whyalla Recording Scholarship (WRS) launched in August 2016 by Whyalla's one-stop music shop
Stormfront Productions - a Brand SA Hall Of Fame Inductee for services to
regional music and the arts, with partnership support from Whyalla City Council.
WRS provides the opportunity for a young Whyalla-based musician aged between 12 and 19
to audition to win a professional recording studio package valued at over $2500.
The prize includes working with Stormfront Recording to record a professionally mastered single
and support to then promote the winning Single through the course of the Winner's year.

The process works like this:
1/ Entrants return an Entry Form where they nominate a song to audition with.
(Any song can be nominated however judging preference will be shown to ORIGINAL songs).
2/ Entrants will have a Private Audition scheduled for them where they'll perform the song for a group of judges
and conduct a short Interview about themselves, and their music.
3/ A Winner will be selected.
4/ The Winner will have 6 months to complete their Recording Prize with Stormfront.
5/ Once completed WRS will assist the winner to Launch their song through local media & WRS networks.
The aim of WRS is to unearth the very best young & original music talent in Whyalla,
and to expose them to International Standards of professional audio production
in order to expand their horizons and inspire them to take on the WORLD!
Real talent just needs a push to get started!
WRS guides an outstanding Whyalla music talent in the right direction and
provides them a Pro calling card so that "the rest will be history!"