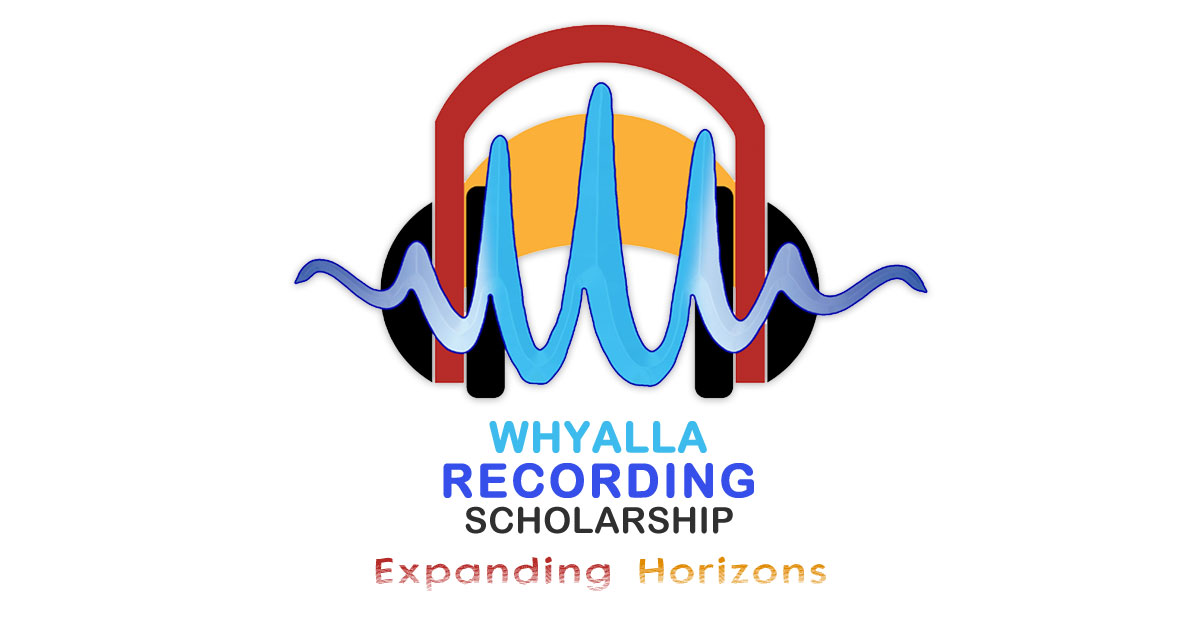 The inaugural 2017 Whyalla Recording Scholarship (WRS) was launched in August 2016
by Whyalla-based one-stop music shop Stormfront Productions -
a Brand SA Hall Of Fame Inductee and SA Music Award Winner.
WRS began in order to provide the opportunity & resources for a Regionally-based ORIGINAL musician to
develop their music & musical identity over a sustained period of time to the highest standards utilising
Stormfront's sponsored support to record & release their Original song to the world.
2016-2021 saw WRS targeted towards young Original musicians (aged 12 to 21) but the concept has always been to
primarily support ANY Original Regional artists deserving of International production and support to get started.
From 2022 WRS aims to further widen its impact by offering "early development support" to any worthy Regional Original talent Under 18 -
aiming to be a "first step forward" for young Original musicians not yet ready to take the huge step into a Commercial Single.

This EDS can be customised to target any area needing development, and can be "as much or as little as required"
to progress that talent towards an eventual Professional career in Original music.

2022 onwards also sees WRS considering ANY exceptional Regional Original talent Under 35 who is
ready & willing to make a jump into recording & releasing their Original music to the world!
The WRS prize is always customisable, always tailored to the Winners needs - and can include
sponsorship, personnel & facilities to record your music, and Stormfront's dedication to
launch & market you & your music to the world. Sponsorship can also include production of Original
Music Videos in order to establish your Professional profile as an Original Recording Artist.
From January 1st 2022 you can enter WRS
AT ANY TIME to be considered by our team for support!
WRS is an ENTIRELY philanthropic initiative of
STORMFRONT PRODUCTIONS
(Mark Tempany & Alison Hams)
Each year WRS invites & receives financial and in-kind sponsorship to support its work:
EMAIL WRS NOW TO OFFER YOUR SUPPORT!
Since 2017 our WINNERS have been....

WRS aims to unearth the very best Original music talent in our Region, and
to expose them to International Standards of professional audio visual production
in order to expand their horizons and inspire them to take on the WORLD!
Real talent just needs a push to get started!
WRS guides an outstanding Original Regional music talent in the right direction and
provides them a PRO calling card so that "the rest will be history!"