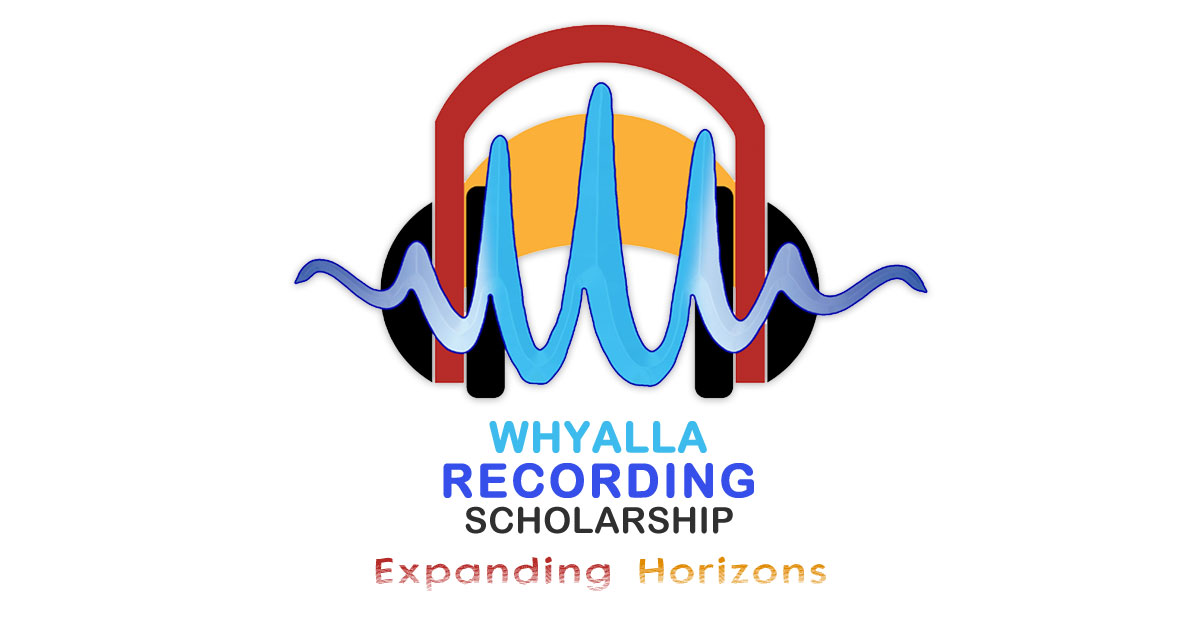 From January 1st 2022 you can enter WRS
AT ANY TIME to be considered by our team for support!
WRS can now offer "early development support" to any worthy Regional Original talent Under 18 -
aiming to be a "first step forward" for young Original musicians not yet ready to take the huge step into a Commercial Single.

WRS will now also consider ANY exceptional Regional Original talent Under 35 who is
ready & willing to make a jump into recording & releasing their Original music to the world!
The WRS prize is always customisable, always tailored to the Winners needs - and can include
sponsorship, personnel & facilities to record your music, and Stormfront's dedication to
launch & market you & your music to the world. Sponsorship can also include production of Original
Music Videos in order to establish your Professional profile as an Original Recording Artist.

ENTRY into WRS is FREE!
1/ ALL ENTRANTS return an ENTRY FORM plus provide a
recording and/or live video of themselves performing AT LEAST ONE
of their Original songs to be considered for a Live Audition.
Your submitted audio and/or video DOESN'T necessarily need
to be premium quality - but it DOES need to showcase YOU, your
musical TALENT & your ORIGINAL music as best you can!
ABSOLUTELY YES you can send us more than one of your songs!
To win WRS support you need to impress US with your music & committment!
Ways you could record your audio/visual recording may include
your mobile phone or device, a video camera, webcam, YouTube links,
or other existing online examples of your music.
2/ Entrants must submit their AUDIO and/or VIDEO RECORDING by:
* WeTransfer.com to "info@whyallarecording.com" or...

* EMAIL your audio/video file(s) directly to us or...

* EMAIL us links to where we can see and/or hear your music online or...

* POST your entry to us on CD, DVD or USB to...
WRS
PO Box 2313
Whyalla Norrie
5608 SA
3/ Once we have reviewed your submission we will contact you to notify you of our decision -
often at this stage we may offer constructive feedback on what you need to improve,
and/or ask you to attend a PRIVATE AUDITION in Whyalla, SA
to further assess & discuss you & your Original music.
4/ If you accept any offer we make - you will be asked to review & sign a Contract,
and that Contract will require your total committment & performance to retain your prize.
Your Contract can include any element of support we deem fit, and it will detail any
stipulations we need to make in order to grant you OUR support for YOUR Original music!

* All Entrants must be aged 35 years or under at time of entry.
* All Entrants must reside at time of entry in one of these Regional South Australian LGA's:

District Council Of Tumby Bay
DC Of Cleve
DC of Kimba
DC Of Franklin Harbour
City Of Whyalla
City Of Port Augusta
Flinders Ranges Council
DC Of Orroroo Carrieton
DC Of Mount Remarkable
DC Of Elliston
Wudinna District Council
Unincorporated SA above Port Pirie

* Offensive or explicit language, intent or content will not be accepted.
* All facets of your participation in WRS - including all offers made & judgements on their delivery
are at the total discretion of Stormfront Productions.
* We may terminate your Scholarship at any time if we deem so fit.
* If you are offered Recording time this will be conducted at Stormfront's Whyalla (SA) studio -
it is your responsibility to cover ANY & ALL your own travel, meal & accommodation costs for
ANY & ALL WRS sessions & activities once you accept to attend them.
* Any & all extra costs payable by you will be notified in-advance -
you have the right to refuse them albeit this may impede your WRS progress.
* Unless otherwise stated your WRS offer is for FREE products & services provided to ONLY you, by us.
* Stormfront will not seek any reimbursements or otherwise payments from you unless you have agreed in-writing to accept these costs.
* ALL Winners will be guided, and expected to (if not already) register themselves and their music with APRA/AMCOS to formalise their music's rights.
* Entrants retain ALL Copyright to their music unless negotiated & agreed in-writing.
* ALL incomes generated from your music during this time are returned COMMISSION-FREE to YOU.
* Winners are free to use forever any audio and/or visual products WRS provides you providing that use is agreed with Stormfront, and deemed positive for you and us.
* Stormfront retains forever the rights to any sound and/or video recordings made, and we retain forever the right to use all resources gained & created
by us during your WRS tenure for any positive use or promotion of you and your music, ourselves, or any other positive outcome of our choosing.

Stormfront Productions comprises the combined talents of Mark Tempany and Alison Hams.
Mark & Alison have won 13 State Professional Recording awards (the "Sunnies" in QLD and the SAMI/SA Music Awards in SA),
and they are inducted into both the Brand SA, and SA Country Music Halls Of Fame.

In November 2021 Alison was inducted onto the SA Womens Honour Roll by the Governor of SA,
in recognition of her outstanding dedication and performance as a musician, and music educator.

In November 2021 Alison & Stormfront were named
Best Music Educator at the SA Music Awards in Adelaide.

Our 2017 WRS Project work saw Stormfront an SA Music Award Finalist for Best Studio.
Mark is an Internationally-toured singer songwriter with 5 commercially released all-Original albums, over 15,000 album sales,
numerous National television & radio chart successes - and winner of a record 11 QRA Sunnie Awards
(QLD's premier Professional recording industry awards, now known as the Queensland Music Awards).

Mark is a Winner of the Unisong International Song Contest (USA) and has toured
his Original music all over Australia, New Zealand, Canada, USA,
United Kingdom, Belgium, France, The Netherlands & Germany.
Alison is an Internationally-toured singer songwriter & proud SA music product with several album releases
as well as National television & radio appearances to her credit.

She has worked with icons Bert Newton and John Foreman on NETWORK TEN's "Good Morning Australia" -
and in 2013 her kids charity single "Jelly Baby Song" (fully produced by Stormfront in Whyalla)
reached #3 on the Australian Childrens iTunes Chart.

Alison won the UK Songwriting Contest and is a 2-times Winner at the South Australian Music Awards.

In 1999 Alison was Whyalla's Australia Day Young Citizen Of The Year, and Citizen Of The Year in 2015 -
Mark & Alison also won the city's Australia Day Community Service Award in 2012 for services to music & arts.
2022 sees Mark & Alison embarking on a new album release of their Original music -
after a 10 year hiatus where they've committed their life to educating young musicians.

This new project will see the duo release their best music yet,
self-produced at Stormfront utilising some of the best talent on Earth!
Stormfront is a "one-stop music shop" with decades of proven International expertise
and passion in nurturing, producing and marketing ORIGINAL music.

In addition to our professional audio and video recording studio we operate one of Regional Australia's largest
music tuition services both through Samaritan College & Sunrise Christian School as well as our standalone private venues.

Stormfront also offers Event Management, Live Sound & Lights Production,
Studio & Mobile Recording, and Test Tagging services across Australia.
Stormfront operates as a unique & self-sufficient music service -
entirely in-house and without any sponsorship or external funding,
for the benefit of the Regional arts & music community, and far beyond.