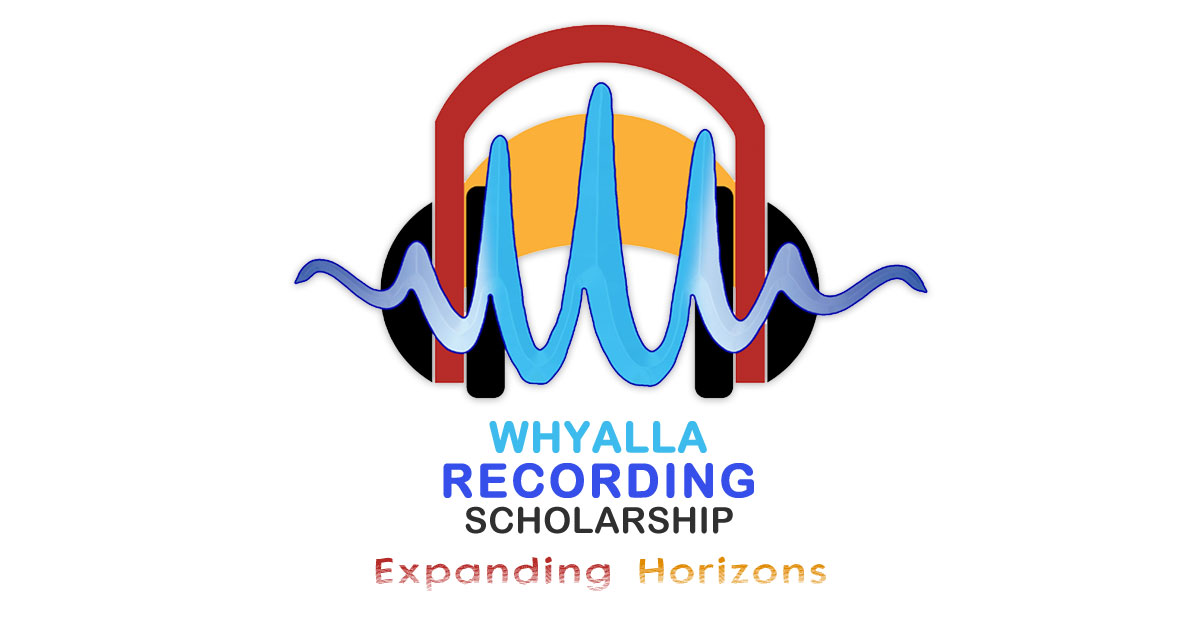 2018 so far.....
The 2018 Whyalla Recording Scholarship is OPEN to
young ORIGINAL musicians aged 12 to 21
with Entries closing on 29th June 2018!
CHECK OUT our ENTRY AREAS MAP
for more information!
Download & return your
2018 ENTRY FORM here!
Each Entrant can submit their audio/video recording by:
* WeTransfer.com (to "info@whyallarecording.com") or...
* Email their audio/video file(s) to info@whyallarecording.com -
or email us links to where we can see and/or hear their music online or...
* Post on CD, DVD or USB to...
WRS
PO Box 2313
Whyalla Norrie
5608 SA
CHECK OUT the latest on WRS 2018 below!
Official Promotional Video
23rd April 2018


Southern Cross Television News (SA) Report
23rd April 2018


Whyalla News (SA) Article
27th April (Online) & 3rd May 2018 (Print Edition)


RDAWEP Coverage (SA)
2nd May 2018


ABC Regional Radio (SA) Interview
3rd May 2018


Music SA Post (SA)
14th May 2018